A while ago I published an article about the benefits of Web 2.0 Submission for SEO. Getting a lot of backlinks to a website or blog was the main goal of bloggers and SEO experts, but now due to the update in Google algorithms, the strategy of getting backlinks is now completely changed. There is a good side and a bad side.
The good side – some people used this as a black hat SEO strategy to improve their rankings even with low quality content. So, no matter if you had good content their site would still be on a higher position than yours. Now that's changed.
The bad side – if your site is getting a lot of backlinks but they are from low quality sites or in case it is getting backlinks from irrelevant sources, Google will also flag your site, so your rankings as well.
Web 2.0 sites are the type of sites that allow users to publish user-generated content on the website. Today I'm gonna share a web 2.0 sites list so you can use in your SEO campaign.
By using high Domain Authority and/or Page Authority from the bellow web 2.0 submission sites list, any blogger or website owner can get high-quality backlinks to their website and get a higher ranking in the Search Engine result pages.
---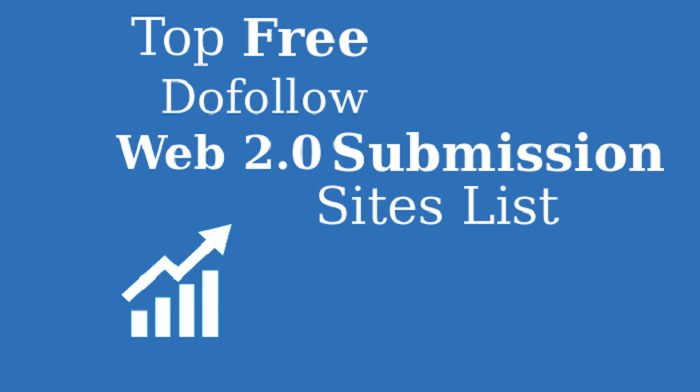 ---
Web 2.0 submission sites list
| No. | URL | DA/PA | MOZ rank |
| --- | --- | --- | --- |
| 1 | myspace.com | 95/81 | 8.1 |
| 2 | my.opera.com | 95/71 | 7.1 |
| 3 | issuu.com | 94/82 | 8.2 |
| 4 | goodreads.com | 93/75 | 7.5 |
…to be updated.