What is SEO Outsourcing?
SEO Outsourcing is the outsourcing of services related to search engine optimization, including on-page optimization (keywords, metadata, blog) or off-page optimization (social media, link building, guests posts) to someone else. It is usually a third-party company, agency or individual. Many agencies without full-service digital marketing departments choose to outsource any SEO work to a company. Why do they do that? A company may outsource SEO because they need help to scale their business for growth and want to provide better services to their clients.
Outsourcing SEO allows the agency to provide the critical service of SEO while marking up the cost significantly. The result of outsourcing SEO is increased profit, saved costs and the luxury of more time to spend with their clients. BUT….yes, there is a catch. Meanwhile, finding a reliable SEO partner is the modern day equivalent to giving to someone to take care of your business while you are on vacation. There are literally hundreds (thousands?) of freelance and small firm SEO "so-called experts," some of whom know only slightly more than the traditional agency that hires them. I guess you know that a lot of people from Fivver claim to skyrocket your website SEO overnight.
However, to make sure you find a partner that understand SEO you should know this before outsourcing SEO of your website. First, let's see the benefits of outsourcing SEO to a company or individual.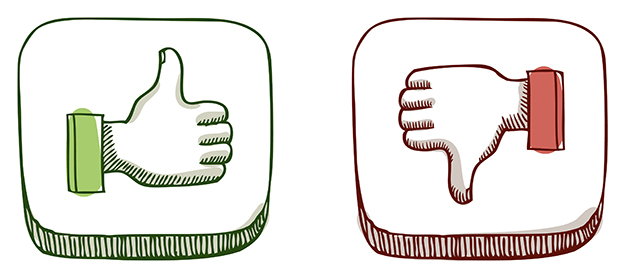 Pros of SEO Outsourcing
Cheaper Cost – Cheaper does not always mean better. However, given that on the internet is a global network, you can find better prices than in the real world. But as in real life, the cost of a service reflects the quality of work. Keeping in mind that SEO is so important these days you should know that outsourcing SEO can save you a lot of money; if you choose wisely.
Expertise – Others say that is a mistake to do SEO for yourself. I don't. SEO outsourcing may not be always the best option if you have the technical skills to do SEO. And believe me, it is not hard, it's TIME-CONSUMING. You have to build backlinks, take care of your article HTML and more. If you don't know anything about this the I advise you to read this simple On-Page Optimization. It is a good starting point. It will give you an idea of what your post should contain.
Long-term solution – Comparing SEO to other promotional methods, it is definitely a long term solution. While I believe that every company should have a special department for SEO I still recommend you to outsource SEO to other company.A lot of people decide to start in-house SEO seeing it as the optimal long-term solution. But, the question of money still remains. If you already wish to pursue strong optimization, it is best if you use an outsourced company and start working with it as soon as possible. Don't get me wrong, if you are good at it and you have time for SEO, just do it.
Cons of SEO Outsourcing
Now that we've covered the pro arguments, let's consider the potential issues about outsourcing SEO.
Not knowing enough about the company or individual. Employing services of a foreign company can be problematic unless you have cooperated with them previously, there is no telling what can go wrong. Before deciding to outsource SEO to someone else you should always make a research, read testimonials, reviews and any information regarding that company performance. And keep in mind, two companies with the same price tag can produce completely different results. This is the main reason that many websites stopped outsourcing SEO to individuals and they hired a reputable SEO company for a solid price and were dissatisfied with its results.
Cultural boundaries – On the internet, we are able to do business all over the world but unfortunately, differences in cultures and customs oftentimes lead to issues. Even though this is a high-tech business wich is based on international cooperation and working with different nationalities, outsourced SEO experts will always have traces of their domestic culture. This may not be a big issue but it may lead to additional tensions.
Trying too hard to impress. Google slaps you if make a wrong step and this can be an even bigger problem than lack of efficiency. An outsourced SEO company is ready to impress you in order to gain more clients. In many cases, they will be prepared to do obsolete or even harmful things just so it can appear that you are making progress (aka Black Hat SEO). Not only that you will lose money but will also harm your business in the long term. This negative actions will eventually lead to a Google Penalty.
Critical questions when hiring an outsourced SEO company (or individual)!
To make sure that you hire the right person/company you should consider asking them the following questions.
1. How do you measure the success of your SEO campaigns? You should pay attention to people that promise you #1 rankings. Not only that this does not guarantee you more money but ranking for irrelevant keywords has zero impact on your business. You want a partner that focuses on leads and sales and that will optimize your internet business for increasing those metrics.
2. How to you determine the keywords to rank for? The answer is simple. It should present you a detailed search term analysis. Mentioning about split testing to determine wich phrase will get the best result get a plus.
3. How do you generate backlinks? Links quality weight a lot on your search rankings. If you don't have a decent number of links from good sources then will be hard to rank. You will want a partner that knows how this works and how to obtain them. Ask for examples of their links campaign and notice the link sources. You will not want links from spammy sites, this will do more harm than good.
4. How do you create content that people and search engines understand? In 2017, Search-friendly content is the key. After crafting content for the reader, the search engine is the second you should focus for. First, you will want an outsourced SEO partner that focuses on visuals. People love images, videos and interactive, not boring content. Bonus points to those who care about content quality, content HTML, meta tags etc. Ask for examples of their work.
5. After the initial setup, what is the price for a montly subscription? Outsourced SEO companies tend to put a big effort on initial setup and afterward charge the client with a huge amount of money for little to no work. Find an outsourced SEO partner that focuses on improving your internet business on a regular basis.
6. What's your best story? You will want to see results of course. If your partner can't give you this then stay away from it. After all, SEO is about getting results.
SEO Outsourcing – the Conclusion!
There are a lot of different things to be considered when you are thinking about SEO outsourcing. No matter if you decide to do it for yourself or hire someone else, you should always ask for results. Don't fall in "cheaper is better" trap, many outsourced SEO companies offer miracles overnight. If you are paying for SEO then ask for quality. This is what matters – long term investment. Good luck in finding the perfect candidate for your outsourced SEO campaign.