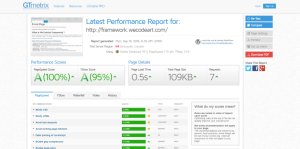 A week ago I sent my subscribers an email about the new WeCodeArt Framework update.
Because of some of the more significant changes, specifically with the new Update API, we're going to release this version live, so we can locate as many issues as possible, and make 1.5.6 as stable as we can in 2 weeks period.
As always, feel free to submit any bug you've found via contact page on our Facebook Page or Twitter. Please spend some time with this release and help us make WeCodeArt Framework one of the best free WordPress theme.
What's New in WeCodeArt Framework 1.5.6?
Updates – one click, directly from dashboard
Added  Inner/Content/Primary Sidebar Backgrounds Options
Added Tools & Libs Panel
Added Google Analytics. One Click GA tracking
JS Libraries (curently just jQuery, Appear.js and Theme Plugins for Animations)
CSS Libraries (curently Animate.CSS)
Along with this new features we also made some code improvements and fixes and removed the 3 shortcodes files.
How fast is WeCodeArt Framework ?
I have a demo site with a child skin here. Google Pagespeed test for the site is 95 on Desktop and 85 on mobile. While testing with Pingdom we have 100% score with a 600 ms load time. GTMetrics report says all (0.5 sec load, 100% Pagespeed and 95% YSlow Score), check the image bellow.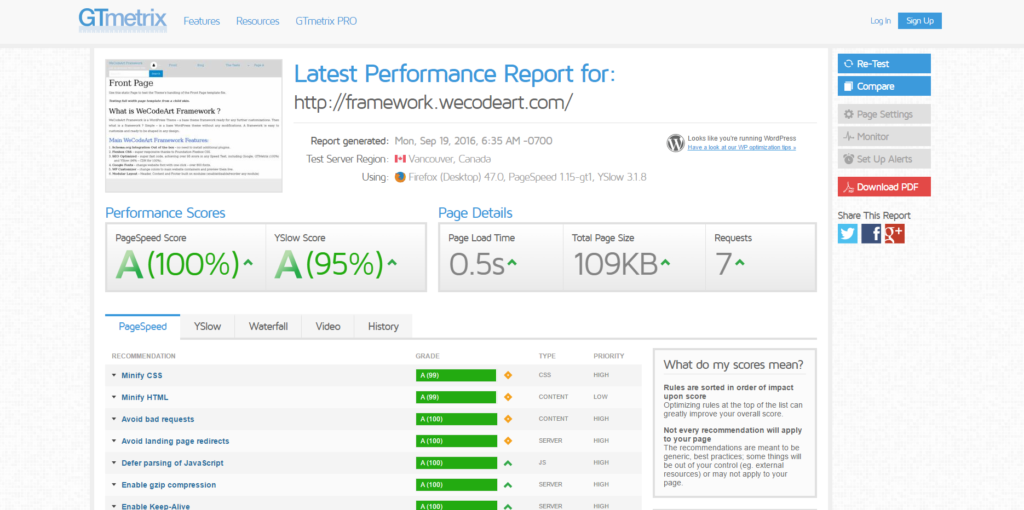 Where to Download WeCodeArt Framework ?
If you subscribed before 15 september to my newsletter then you have to use the download like bellow. If you subscribed in the last few days then you have the latest version.
However, here is the link to the new WeCodeArt Framework.

For news and updates about WeCodeArt Framework please subscribe on the sidebar.