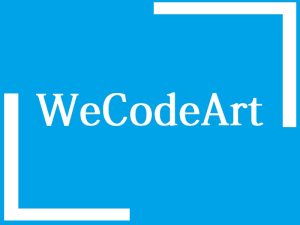 As some of you know, we released a free wordpress framework in 2016, actually few weeks ago – WeCodeArt Framework. Is a responsive framework theme because you are not limited to a predesigned theme. You can develop your own layout, design, features using WeCodeArt theme framework as a base theme. What we tried and achieved is a modern, lightweight and super fast free wordpress theme. WeCodeArt free wordpress framework uses the trending features like: Foundation Flexbox CSS, CSS Animations, FontAwesome Icons, Schema Markup, valid html5 and css3. The best part about WeCodeArt Free WordPress Framework is that you can even use it like a standalone theme and still have a custom looking website. With the power of WP Customizer you can adjust css options and preview any changes you make live.
I will show you an insider preview of how this theme looks, so let's begin.
WeCodeArt Free WordPress Framework 2016 has the following header features:
If nothing will be displayed when you activate the theme, don't worry, It's because the modules are not activated in theme customizer options. Go to WP Customizer, tweak options and hit save. Everything will be displayed ok.
Header built on modules – what do I mean by that ? Simple – every module is a block of code that you decide if it appears or not in the header. For example, logo, header menu, meta login or a search bar. You can drag and drop to reorder each of this modules to make any desired layout you want. An example of this is in the screenshot bellow. Design your header and preview it then just hit save and your new design is published and rendered in the frontend. 

Header type – currently there are 2 header types: normal and fixed header. Normal Header stays where it is placed. Fixed header sticks to the window top when you scroll down – check the bottom of the picture. In addition, you can choose between full width header and wrapped header (Based on foundation framework row class and row expanded).

CSS Options – you are not limited to dark or light header, choose any color you want and preview how it looks in WP Live Customize. Different background for fixed header or make it transparent. In the next WeCodeArt Framework updates, I will add more options to this section.

Logo upload – upload your logo with one click. If you dont want that, theme will render site title and description.
WeCodeArt Free WordPress Framework 2016 Content Options
WeCodeArt Theme framework is very flexible. You can reorder content and sidebars or disable them with one click.
Container Wrapper – You can choose 2 different layouts: Full width – will expand your content and sidebar to the full width of the browser window. Wrapped – will set the max width based on Foundation Row's max width.
Content/Sidebar ? No – you decide the sidebar order with drag and drop. I disabled the 3rd sidebar because of incompatibility issues with Foundation Flexbox columns.
In the screenshot bellow, you can see a live example of a layout change on my website.
WeCodeArt Free WordPress Framework 2016 Footer Options
Same as the header, WeCodeArt Free WordPress Framework has various functionality and design options. Footer Options – divided in 3 sections as follows:
General – which includes options like wrapper type (wrapped and expanded), footer type (normal and sticky) and the footer sidebars. You can choose to have up to four sidebars or even disable all of them. Enable, disable, reorder – is your choice. Sticky footer ? Yes, sticky. Read on and you will see.
Design – Background color or image, attribution background, padding and attribution padding – One click change and live preview.
Typography – If you choose a dark footer background you must have the possibility to set the text color to something that you can read.
Check a live example with this options in the video bellow. If you like what you see, hit the like button, if you don't you know what to do. Consider subscribing if you don't want to miss any video updates 🙂

Other WeCodeArt Free WordPress Framework options and features
630 FontAwesome icons
700+ Google Fonts with one click
Analytics integration
Optimized for speed – 98 Pingdom, 94 Google Pagespeed, 97% GTMetrix and 88% YSlow score
WeCodeArt Free WordPress Framework – How to download ?
1-You can download this theme framework by subscribing to our newsletter, on the front page or in the sidebar form.
You can view WeCodeArt Framework Hooks Map on this link. Next version of WeCodeArt Framework will bring automatic updates and more features like this.
Hope you liked it and make sure you share this post if this theme suits your needs.
New Update: