That's right, the latest release for WeCodeArt Framework will bring some awesome improvements regarding Gutenberg Editor. Some of this amazing features you will probably notice them while I was writing this post. Check it out bellow, I promise it will worth it.
Extra List Block Options
We can all agree that we need text color and font options for the List Core Gutenberg Block. WeCodeArt Framework brings that to Gutenberg Editor.
My Awesome Item
Some More Items
…and so on
More formatting options
Gutenberg is AWESOME, we can all agree, but is lacking some of the most important text formatting features. I'm sure that is planned to be added in the near future but until then, here is how WeCodeArt Framework will improve Gutenberg editor functionality:
Text

underline

Text justify alignment
Text inline

color

Need an abbreviation?
Text inline

backgrounds

And last but the most important, a "Clear Formatting" Button.
Heading Labels
This feature will apply for Gutenberg Editor in the admin area and it will improve its, let's say, readability, letting you know what type of heading you have on the page without needing to click the actual block. It's pretty useful if you care about SEO mostly.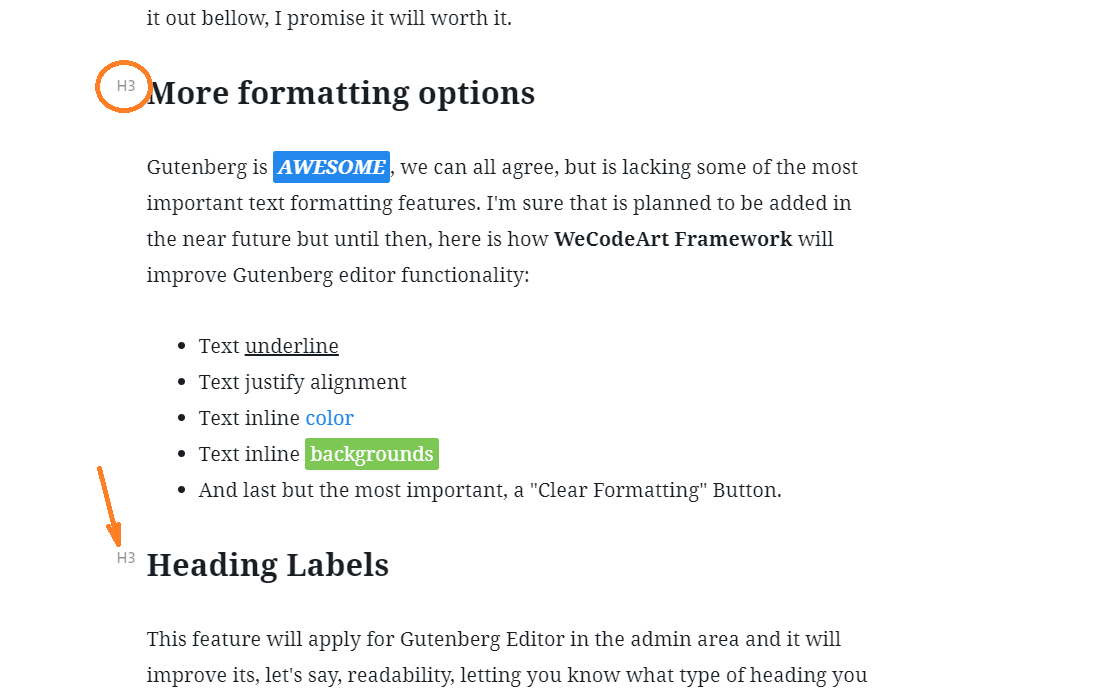 Notification like paragraph backgrounds
I know that this is already existing but this one is adjusted to use Bootstrap theme colors pallete. Check it out bellow for some variations.
What about this awesome notification like box – done directly in your Gutenberg Editor using Bootstrap styles ?
This one is fancier. It has a border-left applied directly in editor using the CSS Module that we gonna discuss in the next section.
Custom CSS Module
Each Gutenberg block will have a custom CSS module under "Advanced" Tab. If you are a developer and you will need a quick adjustment to your block this will come very handy.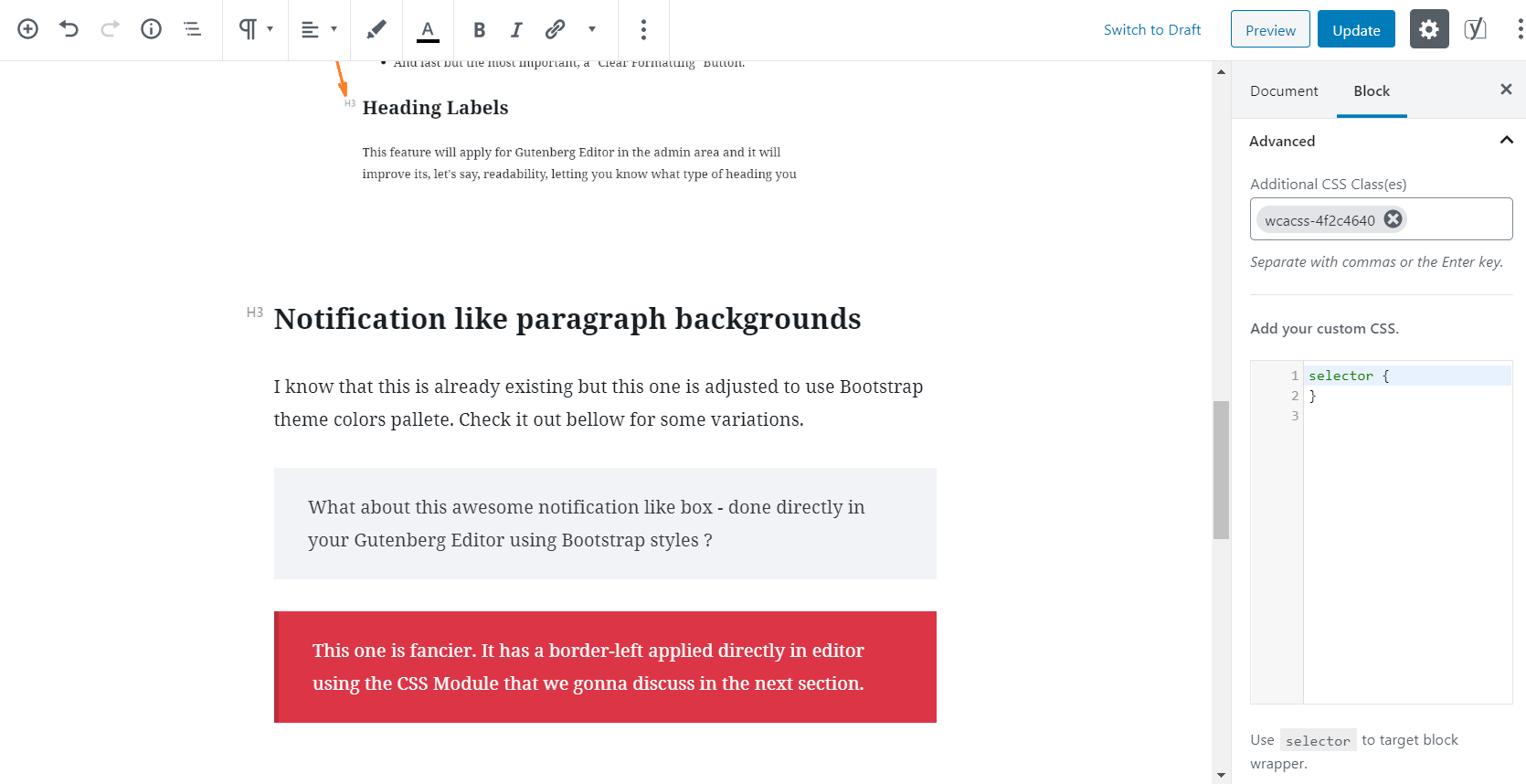 Visibility Settings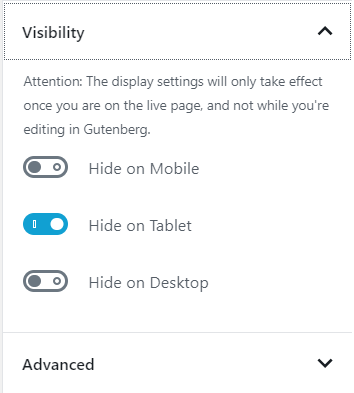 The visibility panel in WeCodeArt Gutenberg editor will help you to easily hide your blocks for a specific screen: mobile, tablet or desktop. The best part is that it applies to all of the Gutenberg core blocks or any blocks that you might create.
For example, this paragraph will not be shown on tablet devices. Just resize your browser window and you can check.
What's

next

?
This is not over yet – I will update the post soon as there are more behind the scenes features. Until then, feel free to download the theme by hitting the download button bellow or from WordPress.org. Also, tons more awesome features will be added soon 🙂